The following information and links to local, state and federal health related websites are provided to all Magnolia Point residents for the purpose of keeping our commnity well informed regarding the details associated with the Coronavirus.



The ongoing State of Emergency and 

Phase 2: Safe. Smart. Step-by-Step. Plan for Florida's Recovery

COVID-19 CASE DATA for Clay County, Florida,


as 9:00 pm August 09, 2020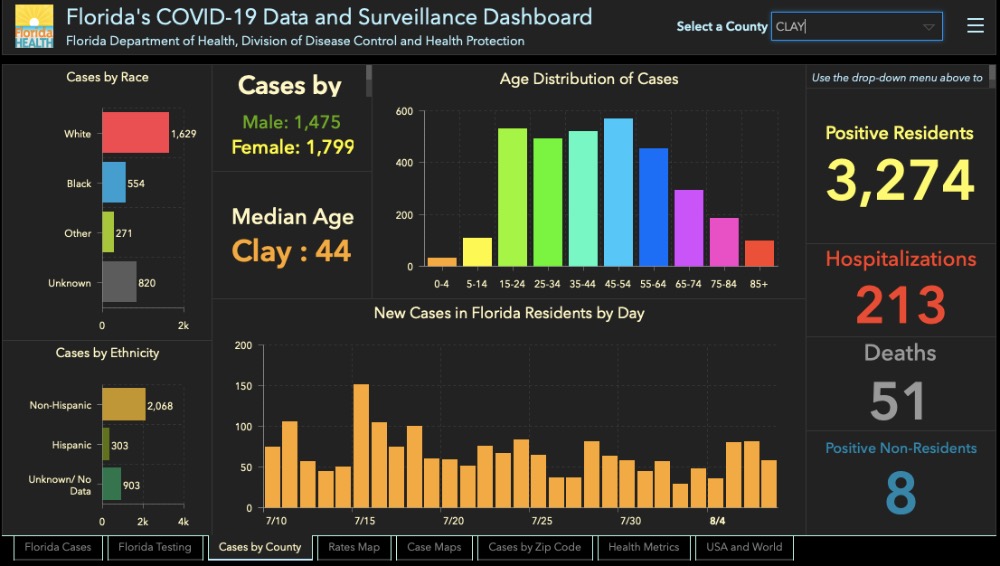 COVID-19 CASE DATA for all of Florida,
as 9:00 pm August 09, 2020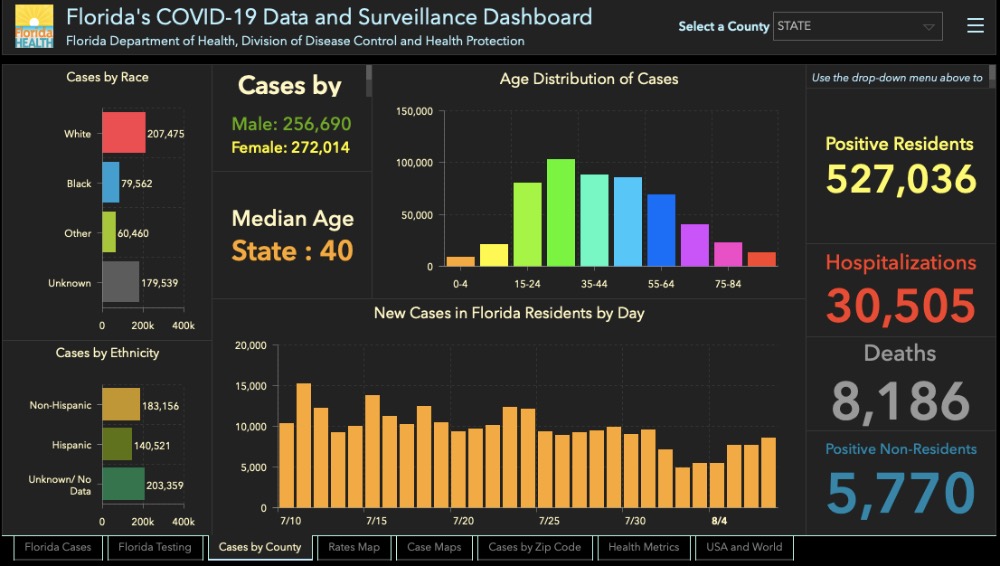 Post Date:

04/07/2020 12:38 PM

Post Date:

03/31/2020 9:40 AM

Post Date:

03/31/2020 5:00 PM


Post Date:

03/29/2020 1:23 PM

Post Date:

03/28/2020 5:23 PM

Post Date:

03/24/2020 6:30 PM

Post Date:

03/19/2020 12:58 PM



GROCERY SHOPPING HOURS FOR SENIORS


Publix is designating Tuesday and Wednesday mornings, 7 – 8 a.m., as senior shopping hours for customers age 65 and over. This change in hours will begin Tuesday, March 24, and continue until further notice. Publix Pharmacy will also open at 7 a.m. on Tuesdays and Wednesdays to serve our senior population. For more information, please visit https://corporate.publix.com/about-publix/newsroom/news-releases #AlertClay #COVID19

Winn-Dixie


Winn-Dixie Has dedicated the hours of 8 a.m. to 9 a.m. Monday through Friday for seniors and those most at risk of COVID-19 #WinTogether #AlertClay #COVID19

====================================================



Florida Department of Health, Division of Disease Control and Health Protection




Post Date:

03/18/2020 7:00 PM



Post Date:

03/18/2020 11:52 AM

Post Date:

03/17/2020 1:08 PM




FLHSMV (@FLHSMV)
EMERGENCY ORDER: At the direction of Governor Ron DeSantis, all Florida driver licenses, commercial driver licenses, and ID cards expiring in the next 30 days will be extended an additional 30 days past the expiration date. Learn more here:
flhsmv.gov/covid-19/
pic.twitter.com/LeKgSXX6iM
Update on Clay County Closures and Event Cancellations
Post Date:
03/13/2020 6:01 PM
===================================================
Clay County EM (@ClayCounty_EM)
 

The Florida Department of Education in conjunction with the Governor's Office announced this afternoon that all school districts in Florida will close for the next 2 weeks starting March 16 and ending March 27.

#AlertClay #COVID19

===================================================
Post Date:
03/13/2020 8:30 AM
===================================================
Friday, March 13, 2020
Annaleasa Winter
Board of County Commissioners - Clay County, FL  
904-529-5397/cell: 904-436-3102
Local State of Emergency Issued in Clay County Florida for COVID-19
Green Cove Springs, FL –The Clay County Board of County Commissioners and County Manager, in conjunction with the Division of Emergency Management and Florida Department of Health in Clay County Unified Command, has issued a Local State of Emergency for COVID-19 as of 8:00 a.m. on Friday, March 13, 2020. 
Clay County currently has one confirmed positive case of Coronavirus disease (COVID-19). This individual is isolated and will continue to remain isolated until cleared by public health officials. It is currently unclear whether this was a travel-related case; the epidemiological investigation is ongoing.
The Emergency Operations Center has activated a call center to answer questions from the public. Clay County residents can call (877) 252-9362 from 8:00 a.m. until 5:00 p.m. today, and through the weekend.
The State Florida Department of Health 24-hour call center is also available at (866) 779-6121.
A video announcement and latest update on COVID-19 from the Unified Command is available here: https://youtu.be/ScEpvDp6nas.
Follow Clay County Emergency Management on Facebook https://www.facebook.com/ClayCtyEm/ and Twitter @ClayCounty_EM for the latest information from the Florida Department of Health. Sign up for emergency notifications through www.alert.claycountygov.com.  
City of Green Cove Springs, Florida
Clay County, FL
Florida Department of Health
National Institutes of Health
Centers for Disease Control and Prevention